Proudness
Granschild fromt S* Utblicken's




| | |
| --- | --- |
| | EC S* Utblickens Zoltan, as DM RIP |
| We are soo proud of all ofspring, and granchild, from Zoltan | In loving memory. |

JW N* Migotos Cornelius, as24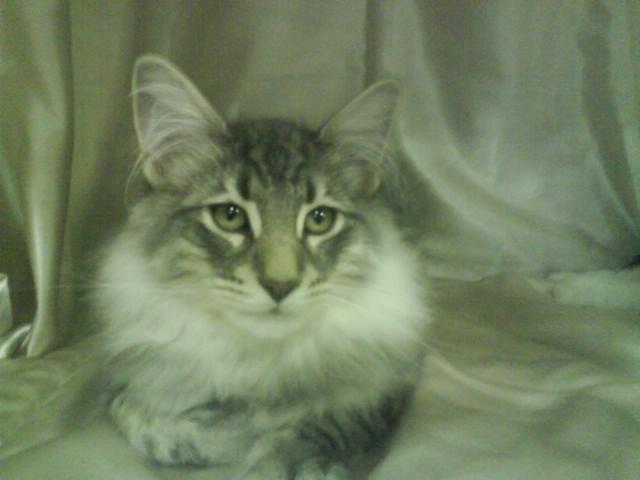 He became JW at Sörak 16/8 -08
This was his 5e show, and he was just 4 mounth

Lots of hugs and congratulations, to his breeder and owner, Eva & Oda at N* Migoto's. We are sooo proud.


(N) Tigersmilets Bernhard, a 23 to his JW titel.

Photo will come


Big Congratuatlions to our Grandchild:
(N) Vanity's Dumle, d 0924
2x BIS in Karlstad 4-5 July -09
and


JUNIOR WINNER!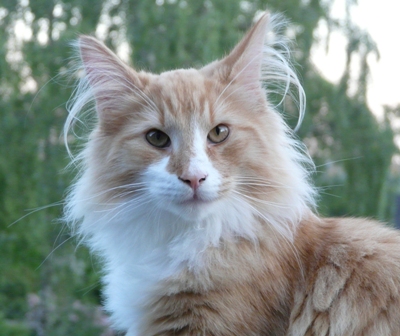 5 Best In Show "in straight", he today became JW, only 5½ month old.
We are very proud, and happy :)
And very big Congratulations to Breeder and Eva Dahl Eide, who has shown him sooo well :D

At 15-16/8 -09 we having two grandchilds became BIS kitten
In Nothern Sweden, Leona from S* Bienja Varre
In Southern Sweden, a kittenboy from S* X-it's
Bouth at there first show
Congratulations to breeder and new owner :)
We are very proud !!!!




S* Tante Bluhme's Aragorn, n 0922


8/6 -08 CAGPIB BIV NOM (one wote from BIS again)
7/6 -08 CAGPIB BIV NOM BIS

---
Our grandchild in Finland.

Skogkatt of the Year 2008
Best adult
EC S* Isgårdens Rigoletto, ns 0922

Skogkatt of the Year, Best Adult 2008 # 1
SRK, Best Adult kat. II 2008 # 2
SUROK, Best Adult kat. II 2008 # 1

EC S*Isgården's Rigoletto

Big Congrationlations to his breeder, Catherine at S* Isgården's,
and to his owner Sari Sinkko, FIN* Hopeahännän